Fantastic Services provides the NHS workers with free cleaning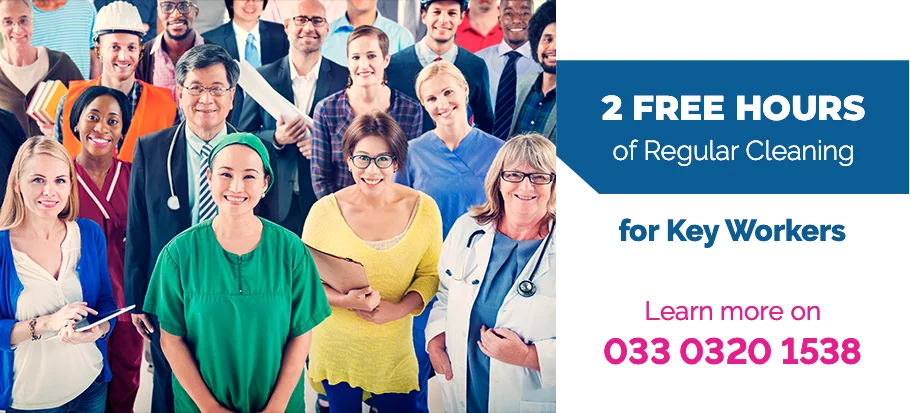 The home services company is rallying to support the nation's NHS staff by giving two hours of free cleaning and preferential rates to all frontline NHS workers.
"With the UK being under lockdown, we all owe an enormous debt to the selfless NHS workers who are saving lives and fighting against COVID-19 daily," said Fantastic Services CEO and co-founder Anton Skarlatov.
With the campaign being launched just a week ago, the company has already provided more than 200 hours of free cleaning and 1700+ hours of home services on preferential rates for all NHS workers – from surgeons to catering staff, the nurses to the physios, the paramedics to the GPs.
The company co-founder Rune Sovndahl explained: "I'm completely blown away and very inspired by the dedication and courage that the NHS staff is showing during the coronavirus outbreak".
"During these challenging times, we decided to join the do good revolution and give away two additional hours to the regular cleaning session of each NHS worker," added Rune.
Fantastic Services is also giving one year of Fantastic Club (worth £79) for free. This premium membership offers numerous discounts and benefits related to a range of more than 100 services.
For example, the regular price of regular cleaning services is £16. The Fantastic Club gives the opportunity to book this service for £13. However, they've decided to lower this rate even more to only £11 for the first three months of the membership for all dedicated NHS frontline staff. "We wanted to make their life a little bit less busy and more well-rested while saving thousands of people," they explained.
Safely provided services
Despite the coronavirus crisis, Fantastic Services shared that they want to take away some of the burdens in the hard months ahead. The company decided to continue to operate and help thousands of people every day.
But is it safe to be visited by their teams?
They established strict rules for all the professionals, regarding their health and safety. In addition, they're following practices and procedures, provided by the NHS, WHO and the British Government to ensure their customers' safety and well-being.
Pass it on…
If you are an NHS worker or you happen to know someone who is NHS staff, you can share this wonderful news with them. The only condition that Fantastic Services is requesting is to use nhs.net/nhs.uk email online and offline for the offer to be applicable.
NHS Campaign: https://www.fantasticservices.com/fs-nhs-free-cleaning/
Fantastic Services update on COVID-19: https://www.fantasticservices.com/covid-19-approach/
About Fantastic Services (https://www.fantasticservices.com/):
Fantastic Services is one of the leading services providers in London, the North West and the South East. With 25+ services in their portfolio, they are easily the "one-stop shop" for all home, garden, and office needs. As well as in the UK, Fantastic Services is already established as a leader in Australia and the USA. Currently, 530+ franchisees and over 2,000 Fantastic professionals operate globally under the brand name. Over 300 branded vehicles cross the streets of London.